Members of the Board of Directors (BoD):
Five BoD and Executive Council Members:
President: Prof. Clara Bik-San Lau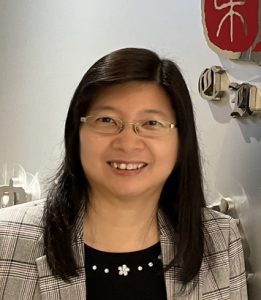 Professor Clara Lau is currently the Associate Director of the Institute of Chinese Medicine and the State Key Laboratory of Research on Bioactivities and Clinical Applications of Medicinal Plants at The Chinese University of Hong Kong. With BPharm and PhD in Pharmacy (Pharmacognosy) from King's College London, University of London, UK, she has a continuous interest in Pharmacognosy and herbal medicines, and has over 28 years' experience in natural products research. Her current main research areas include anti-cancer natural products and beneficial herb-drug combinations. She has published over 270 refereed journal articles and 10 book chapters, and has edited 1 book. She has successfully supervised or co-supervised 35 MPhil or PhD postgraduates in Chinese Medicine, Pharmacognosy or Biochemistry. She is the co-inventor of 9 US non-provisional or PRC patents. Currently, she serves as member of ChP-USP Advisory Group on Monographs for TCM Ingredients and Products; Acting Secretary-General of The Consortium for Globalization of Chinese Medicine (CGCM); Council member and Associate Chief Executive of Modernized Chinese Medicine International Association (MCMIA); Associate Editor of Journal of Ethnopharmacology and Journal of Traditional and Complementary Medicine (eJTCM), Consulting Editor of the journal Pharmacological Research, and Editorial Board member of various journals including Phytomedicine, Scientific Reports, Journal of Natural Products, Journal of Pharmacy and Pharmacology, and Integrative Medicine Research.
Secretary-General: Prof. Simon Ming-Yuen Lee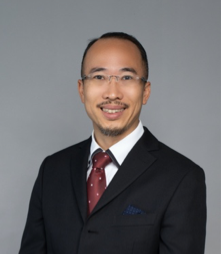 Simon Ming Yuen Lee is currently Deputy Director and Distinguished Professor (Biomedical Science), State Key Laboratory of Quality Research in Chinese medicine of the Institute of Chinese Medical Sciences and also Department of Pharmacological Science of the Faculty of Health Science, at the University of Macau. Simon obtained PhD degree in biochemistry from The Chinese University of Hong Kong. His research interests lie in the discovery of drug-like agents from natural products including small molecule and biologics for use in various therapeutic areas, including oncology and neurodegenerative diseases. His dedication to education and research in the fields of genomics, pharmacology and toxicology has leaded to over 300 scholarly articles, including Nature Genetics, Nature Communications (4×) and Science Advances. Simon is a life member of Clare Hall, University of Cambridge. He has served as a committee member for different professional associations (Chair of Council, Macau Pharmacology Association; Chinese Medicine Regulatory Advisory Board, Pharmaceutical Administration Bureau of Macao SAR government; Technical Expert of Accreditation Assessment for the Innovation and Technology Commission of Hong Kong SAR government).
Treasurer: Dr. Tai-Ping Fan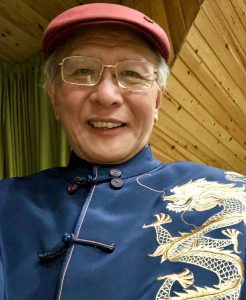 Tai-Ping has worked at Cambridge University for 34 years before retiring in October 2020. His research covers angiogenesis, medicinal plants (especially TCM) and more recently synthetic biology. In addition to professorships and research associateships in Greater China, Dr Fan was honoured with the 2019 Qihuang International Prize from China Association of Chinese Medicine.
Over the past 10 years, he served the GP-TCM RA as Secretary-General, President and Treasurer. Representing the Association, he was commissioned by AAAS/Science to edit a 3-part Special Supplement on "The Art and Science of Traditional Medicine" (2014-2015) and invited to give a Plenary Lecture "Health and Healing Through Evidence-based Applications of Traditional Medicine" in a United Nations Academic Impact Conference (2015).
In collaboration with an international team from the UK, China, the Netherlands and Germany, he discovered elevated levels of danshensu in urine samples of patients with severe heart disease and conditions associated with inflammation and hypoxia. Metabolic studies suggest bioactive dihydroxylated phenolic acids are generated de novo as part of a human's defense mechanism against disease. This work underpins the scientific basis of ethnopharmacological applications of Radix Salvia miltiorrhizae, and highlights the therapeutic potential of endogenous, natural or synthetic danshensu and derivatives in humans.
Publications https://scholar.google.co.uk/citations?user=NzK2TBcAAAAJ&hl=en
Past President: Prof. Monique Simmonds
I gained my BSc at Leeds University and PhD from Birkbeck College, University of London. I joined Royal Botanic Gardens, Kew in 1985 working on different aspects of plant/fungal chemistry. I was introduced to Traditional Chinese Medicine in the mid 1990's by my colleague Dr Christine Leon. I then helped Kew raise funds for the creation of the large collection of TCM at Kew that started in 1998. I was then involved in a range of TCM related projects and was part of the team headed by Dr Qihe Xu (Kings College) that summited the EU-China F7 Network Proposal that was the initial concept for this society. I initially headed the Quality Control Work-package. I have taken an active role in different aspects of the quality control of herbs and was invited to join the International Advisory Committee Materia Medica, Hong Kong and I chair the Herbal Advisory Committee for the UK Pharmacopeia Committee. I work with Prof Clara Lau on joint projects and have academic and commercially funded projects on TCM plants in China. I have over 350 scientific publication. I was awarded an OBE (UK honour) for services to science, the environment, technological innovation and community.
President-Elect: Dr. Mei Wang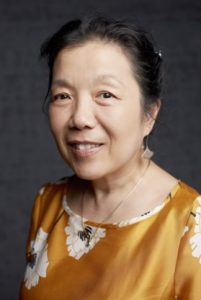 Dr. Mei Wang, founder and chairperson of LU-European Center for Chinese Medicine and Natural compounds (LUECCM), Institute of Biology, Leiden University, Netherlands, expert member and representative of Dutch pharmacopeia for TCM working party at European pharmacopeia committee EDQM, vice-chair of the World Federation of Chinese Medicine (WFCMS) Specialty Committee of innovative natural medicine, board member of NVF (Dutch association of Phytotherapy, member of ESCOP), associate editor of the journal Phytomedicine.
She holds a PhD (1988) in cell biology and genetics from Leiden University, Netherlands and a BSc (1982) from Peking University, P.R. China. Based on a huge science and business success in the field of secondary plant metabolites in animal (and human) systems, she formed a Plant Systems Biology group linked with TNO Systems Biology Technology platform and Leiden University Pharmacognosy Research group. From this activity onwards the innovative strategy on bridging Western and Eastern medicine based on TCM and the company SU Biomedicine was established in 2004. She is the CEO of SU Biomedicine. SU BioMdicine has realized, as the first company in the world, the registration of a Chinese medicine product according to tHMP (traditional herbal medicinal product) rules in Europe that is produced in China. In 2018, she obtained the international "Qihuang prize' which was awarded by Chinese Medicine Society. In 2020, she obtained the 2nd prize for International Contribution Award of Traditional Chinese Medicine-Science and Technology Progress Award WFCMS.
Ten BoD Members (in alphabetical order):
Prof. Rudolf Bauer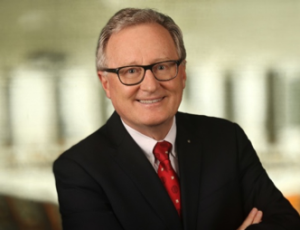 Studied pharmacy at University of Munich; Ph.D. in 1984; 1993-2002 associate professor at the Institute of Pharmaceutical Biology, University of Düsseldorf; since 2002 professor of pharmacognosy at University of Graz, Austria; 2004 – 2020 Head of Institute of Pharmaceutical Sciences at University of Graz, now Deputy Head; since 2008 head of TCM Research Center Graz – medicinal plant research. Guest professor at School of Chinese Materia Medica, Beijing University of Chinese Medicine; Guangxi Botanical Garden of Medicinal Plants and Institute of Guangxi Medicinal Plants, Nanning; Institute of Medicinal Plant Development, China Academy of Medical Sciences, Beijing; Chengdu University of TCM; Heilongjiang University of CM, Harbin; Changchun University of CM. Recipient of Egon-Stahl-Award of the Society for Medicinal Plant Research (GA); Norman Farnsworth Excellence in Botanical Research Award; Qihuang International Prize of China Association of Chinese Medicine, Outstanding International Scientist Award (Pranab Banerji Memorial Award) of the Society for Ethnopharmacology India (SFE). Honorary doctorate of University of Helsinki.
Associate Editor in Chief of Chinese Journal of Natural Medicines and World Journal of Traditional Chinese Medicine (WJTCM). Chairman of the expert group on Chinese herbs of the European Pharmacopoeia. Previous president of the Society for Medicinal Plant and Natural Products Research (GA) and of the International Society for Ethnopharmacology (ISE). Long experience in natural product chemistry; ca. 390 scientific publications.
Mr. Abraham Chan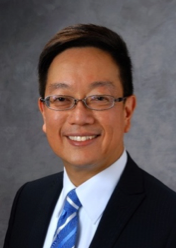 I am the founder and Chairman of PuraPharm Corporation Ltd, a publicly traded company listed on the Main Board of HK Stock Exchange. PuraPharm dedicates itself to the modernization and internationalization of traditional Chinese medicine (TCM) and is a leading company engaged in the R&D, production, marketing and selling of concentrated Chinese Medicine granules(CCMG) products.PuraPharm has been supplying CCMG to the majority of hospitals in Hong Kong since 2004 and is one of the only five, and the only non-PRC company licensed by the CFDA to manufacture and sell CCMG products in China.  PuraPharm is the largest and the leading CCMG manufacturer in Hong Kong, and owns the largest Chinese medicine clinic chain in HK. PuraPharm's own TCM research & production facilities is based in Guangxi, China which complies with the PRC Good Manufacturing Practice (GMP) standards, as well as Australia's Therapeutic Goods Administration (TGA) standards. PuraPharm also owns a Chinese herbs plantation site in the province of Guizhou, China, covering an area of over 4,000 acres.
As the founder and the Chairman of the Company and with extensive experience in Chinese medicine and healthcare products, I am responsible for directing the overall strategies and planning of the Group's business. I also lead the Group's R&D and technological development functions.  PuraPharm, actively collaborating with various universities and research institutes internationally, has established itself as the technological front-runner within the industry.  Through continuous innovation, PuraPharm has come to be regarded as a leading company in the research and development of traditional Chinese medicine.
Prof.

Yuan Shiun Chang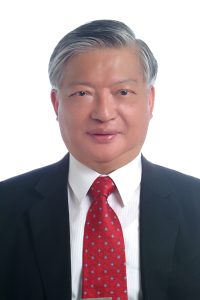 Dr. Chang is a Professor of Pharmacognosy at College of Chinese Medicine, China Medical University, Taichung, Taiwan. Dr. Chang received his Ph.D. degree in Pharmacognosy from University of Illinois at Chicago, U.S.A. in 1989 under the supervision of late Professor Norman R. Farnsworth. Besides teaching, he had served as Head of Herbal Pharmacy of China Medical University Hospital for more than 10 years. He collaborated closely with TCM communities in Taiwan.  He had engaged in the quality control studies of TCM herbs for many years. He is the Editor in Chief of the 2nd ,3rd and 4th editions of both Chinese and English version of Taiwan Herbal Pharmacopeia (THP) which was promulgated and published by Department of Health and Welfare from 2012 to 2022. He has also been invited since 2011 to join Hong Kong Chinese Materia Medica Standard Project, Department of Health, Hong Kong. Professor Chang is nominated as USP HMC East Asia Expert Panel member (EP) (2015-2025) and USP Botanical Dietary Supplements and Herbal Medicine Expert Committee (EC), (2020-2025). He is also an EDQM TCM Working Party Member, 2017-2022. Professor Chang is also appointed as Honorary Professor of Hong Kong Baptist University (2019-2023). To date, he has published 160 scientific papers and 27 books in TCM related fields.
Prof. Pierre Duez

PhD in Pharmaceutical Sciences (Toxicology), Pierre Duez heads a teaching and research department in the Université de Mons (Faculty of Medicine and Pharmacy); he is teaching Pharmacognosy, Pharmacology, Nutrition and bibliographical tools, both in theory and practice. He has access to chromatographic and spectroscopic techniques for Belgian and foreign PhD students. Specialized in the study and analysis of natural products, the team concentrates on the elucidation of DNA repair modulators and on the integration of traditional medicines with African modern medicine (DR Congo). Pierre Duez is member of the European Pharmacopoeia TCM working party, of the European Medicines Agency (Monograph and List Working Party), of the Belgian Commissions of Pharmacopoeia and Registration of Herbal Medicines. He is active in development cooperation with Algeria, Argentina, Burkina Faso, Ecuador, Uganda, DR Congo, PR China (Macao), Rwanda, Madagascar, Vietnam. Member of the GP-TCM consortium, he is currently Board Member and Chair of the Pharmacology & Toxicology Interest Group for the GP-TCM RA.  He is (co-)supervisor of 21 defended theses, co-editor of 1 book, co-author of 10 book chapters, 169 scientific papers, 1 report for the European Development Fund, 1 patent and 328 communications in meetings. He has organized the 2015 GP-TCM RA meeting in Mons, Belgium.
Prof. Thomas Efferth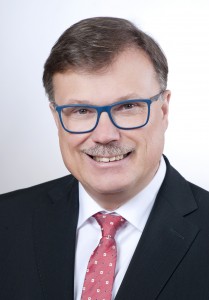 Professor Dr. Prof. h. c. mult. Thomas Efferth is chair of the Department of Pharmaceutical Biology, Institute of Pharmacy and Biochemistry, Johannes Gutenberg University, Mainz, Germany. He is biologist by training (Technical University of Darmstadt, Germany). Doctoral thesis: German Cancer Research Center (DKFZ), Heidelberg, Germany (1990). Awards: Prize of the Southwest German Association for Medicine (1991), Willmar-Schwabe-Award of the German Society for Medicinal Plant Research (2006), citizen medal of the City of Heidelberg, Germany (2008), CESAR Award for Translational Oncology (2011), SCENTEDdrop Award on medicinal and flagrant herbs (2015), Qihuang International Award of the Chinese Association of Chinese Medicine (2017). Since 2018, he is full member of the World Academy of Sciences.
He headed a research group for Pharmaceutical Biology at DKFZ (2005-2009) and was adjunct professor (apl.) at the University of Heidelberg (2007-2009). In 2009, he took over the Chair of Pharmaceutical Biology (full professorship) at the Johannes Gutenberg University, Mainz. Furthermore, he is honorary professor at the Northeast Forestry University, Harbin, and at the Zhejiang Chinese Medical University, Hangzhou, China. Moreover, he is visiting professor at the Zhejiang University of Science and Technology, Hangzhou, China and honorary adjunct professor at the Chinese University Hong Kong.
Thomas Efferth published 650 PubMed-listed papers and in peer-reviewed journals in the field of cancer research, pharmacology, and natural products (Hirsch-factor: 82; citation rate: 30,000; acc. Google Scholar) and a textbook on 'Molecular Pharmacology and Toxicology' (Springer Publisher; 2006). He holds 7 patents. The scientific results were communicated in over 270 oral presentation and invited lectures and over 200 poster presentations at national and international conferences and meetings. He is editor-in-chief of Phytomedicine and Phytomedicine Plus as well as associate editor of several other scientific journals and scientific advisory board member (e.g. German Pharmaceutical Society, Hong Kong Research Grant council etc.). Thirteen of his former lab members promoted to leading academic positions (1 president, 2 full professors, 10 associate/assistant professors).
The focus of Dr. Efferth's research is on tumor pharmacology, network pharmacology, and recently also on COVID-19.
Prof. Aiping Lu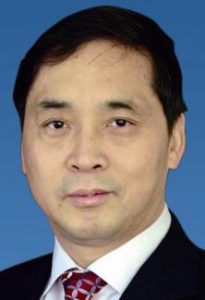 Professor Lu Aiping is Chair Professor & Dean of School of Chinese Medicine, Hong Kong Baptist University, and Chair Professor in Shanghai University of Traditional Chinese Medicine. Prof. Lu is also the recipient of the Distinguished Young Scholar in National Science Foundation of China (NSFC) in 2007. Besides, he also as Member of Medical Advisory Committee of National Natural Science Foundation of China (NSFC), Member of Chinese Pharmacopoeia Commission and Vice-Chairman, Terminology of Traditional Chinese Medicine Sub-Committee, China National Committee for Terms in Sciences and Technologies (CNCTST). Also he has been appointed as Head & Spokesperson of the China Delegation, International Organization for Standardization Technical Committee on TCM (ISO/TC249) since 2009. His research interests mainly focus on the translational research in Chinese medicine, including pharmacological and clinical evaluation on rheumatoid arthritis with traditional Chinese medicine pattern diagnosis and interventions, and development of new drugs based on Chinese medicines. Also he is actively involving the research on the standardization of Chinese medicine and strategic plan research for Chinese medicine development in China. Prof Lu has published more than 30 books and over 500 articles, including 200 articles in SCI journals such as Nature Medicine, Nature Communication, Biomaterials, and Briefings in Bioinformatics.
Prof. Nicola Robinson

Nicola Robinson is Emeritus Professor of Traditional Chinese Medicine and Integrated Health, London South Bank University, UK. Having obtained a PhD in immunology at Manchester University she became a registered acupuncturist in 1982 and awarded Fellowship of the British Acupuncture Council (BAcC) in 2008. In 2004, Nicola was awarded a Winston Churchill Traveling Fellowship to visit China, for 8 weeks, exploring educational and research initiatives in TCM and began her collaboration with Chinese academics. As well as TCM, she also has considerable research experience in public health and health services research.  She is Editor in Chief of the European Journal of Integrative Medicine (Elsevier) and on the board of 5 Chinese academic journals. Nicola has written over 200 scientific articles in peer reviewed journals and presented internationally. She has successfully supervised Chinese and UK PhD and postdoctoral students. Her research has included many topics using different methodologies with the aim of highlighting the importance of integrated medicine including; stroke, muscular skeletal pain, phantom limb pain, osteoarthritis of the knee, post marketing surveillance of herbal injections and clinical guidelines. In 2018, she was honoured to be awarded the role of visiting overseas master professor role by the Ministry of Education of the People's Republic of China at the Centre for Evidence Based Chinese Medicine at Beijing University of Chinese Medicine.
Prof. Xuanbin Wang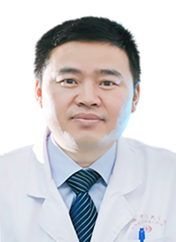 Prof. Xuanbin Wang, PhD, director of Hubei Key Laboratory of Wudang Local Chinese Medicine Research (HBWDCM), deputy director of Biomedical Research Institute, and director of Laboratory of Chinese Herbal Pharmacology, Renmin Hospital in Hubei University of Medicine (HBMU), China.
I graduated from Huazhong University of Science and Technology (HUST) and got my PhD degree in 2009. Then I started my academic career focusing on Chinese herbal pharmacology including Taoist medicine—Han unique folk medicine. In 2011-2013, I had worked in School of Pharmacy, the University of Hong Kong (HKU) as a research assistant supervised by Prof. Yibin Feng. In 2018, I studied in LMU Grosshadern Hospital Munich as a visiting scholar co-working with Dr. Minglun Li, vice-director of Department of Radiation Oncology. In August 2019, I was elected as the vice-president of Chinese Experimental Pharmacology Branch of China Association of Chinese Medicine (CEPBCACM) (Chairman: Prof. Hongxi Xu). My discipline is in the field of Chinese medicines (including Taoist medicine) for anti-cancer.
In July 2017, I became life member of GP-TCM RA. I have attended from the 6th to 10th GP-TCM RA annual meetings. Under the instruction by Prof. Qihe Xu, I had been editing our newsletters as a vice-editor in-chief. I was selected as a BoD during 2021-2022.
Prof. Vivian Taam Wong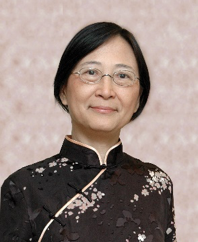 Current Service to Professional Organizations:
Hon Professor, School of Chinese Medicine, HKU

Vice President, Modernized Chinese Medicine International Association

Board of Director, GP-TCM Research Association

HK Coordinator, Consortium for Globalization of Chinese Medicine

Council Member, Chinese Association of Integrative Medicine

Member, International Chinese Medicine Clinical Standards Working Committee, WFCMS
Key Past Appointments:
Public Health Specialist, Policy & Research, World Bank

Chairman, Committee on Safe Motherhood, International Federation of Gynecology & Obstetrics

Consultant on various Committees under WHO

Consultant on Health Project IV & VI in China for World Bank

Chief Executive, Queen Mary Hospital & Hospital Authority, HK

Hon Advisor in Integrative Medicine, Hospital Authority, HK

Hon Senior Advisor on Chinese Medicine, Medical Faculty, HKU
S
he has been on editorial boards of 7 journals, and published >130 peer-reviewed papers.  She set up the unique HK-wide Research Ethics Committee system & standards enabling multicentre trials as well as the high quality network of Chinese Medicine Centres for Training and Research in each district in HK. While steering education, research and knowledge transfer in integrative medicine, she has fostered collaboration among the Government, industry, Universities and researchers to plan a "Greater Bay Area CM Innovation and Trading Park".
Dr. Qihe Xu

Dr Qihe Xu, Senior Lecturer in Renal Medicine & Pharmacology; Head, Renal Science & Integrative Chinese Medicine Laboratory; Director of the King's Centre for Integrative Chinese Medicine (CICM) initiative, King's College London (KCL). Guest Professor of Chengdu and Beijing Universities of Chinese Medicine. Winner of the 2020 Qihuang International Prize, China Association of Chinese Medicine.
After a decade of medical practice in Beijing, I started an academic career in London in 1999. In the early 2000s, I was Secretary-General of the Chinese Students & Scholars Association in the UK and President of the Chinese Life Scientists Society in the UK.
In 2009-2012, I was the PI of the FP7 GP-TCM Project, which founded the GP-TCM RA. As a GP-TCM RA Life Member, I have served on the BoD for four terms. I was Vice-President (2012-2014) and Newsletter Editor-in-chief (2017-2019) and am a current Associate Editor-in-chief of WJTCM, the official journal of the Association. Since 2017, I have also served as a Trustee of the International Society for Chinese Medicine, Macau, China.
I am passionate about integrating TCM wisdom into tomorrow's medicine. My research focuses on TCM-inspired studies of kidney diseases, herbal antifibrotics and botanical nephrotoxicity.